The Best Lodging Accommodations And Value In Beaumont.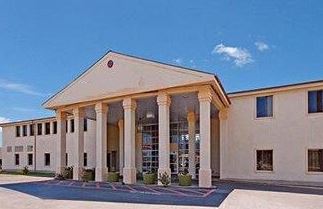 Midtown Inn is a hotel in Beaumont, Texas that caters to government and military employees, corporate employees and truck drivers, tourists, and local Beaumont residents looking for a getaway. The hotel features over 100 guest units and an outdoor pool open seasonally. Other amenities include guest laundry facilities and a computer station. Daily housekeeping is offered to all guests at no additional charge. We offer complimentary continental breakfast in the morning. Televisions come with all cable channels and HBO. Guestrooms also feature complimentary wireless Internet access, complimentary high-speed (wired) Internet access, iron and ironing boards, and refrigerators and microwaves.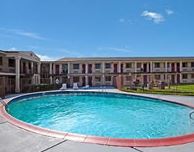 We offer discounted AARP/AAA, government, military, truck driver, corporate, extended stay, and group rates. We have plenty of area for truck and trailer parking. We also have a limited number of kitchenettes that can be rented upon request on an extended stay basis. Our ballroom is quite large and can accommodate up to 100 people. We have hosted all types of events from weddings to birthday parties to corporate meetings in our meeting facilities. We welcome you to visit the Midtown Inn for the best lodging accommodations and value in Beaumont.